USB Wall Charger, Dual Port 2.4A Output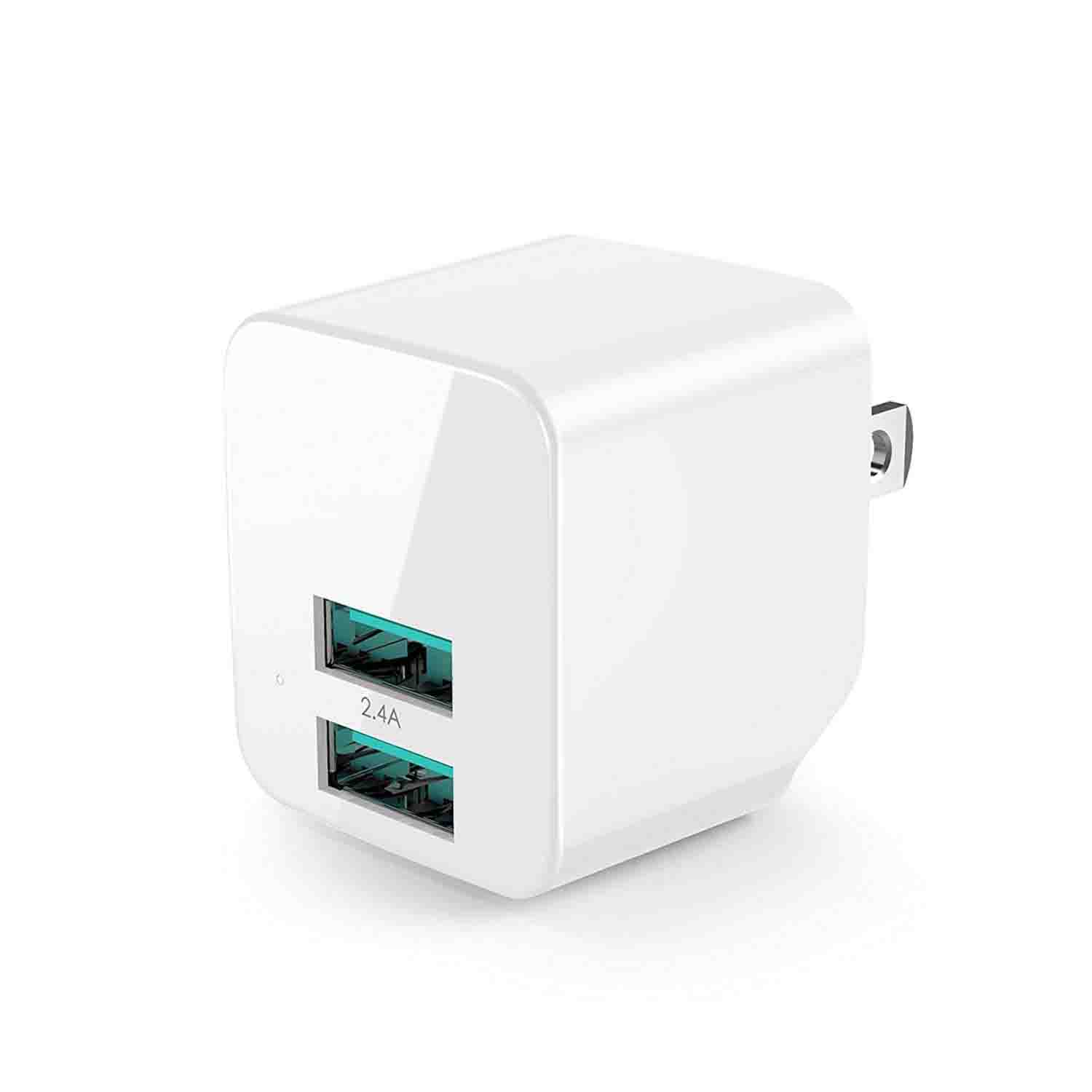 Detail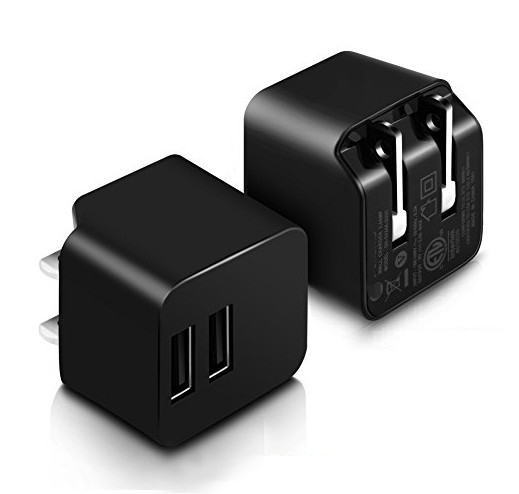 INTELLIGENT FAST CHARGE TECHNOLOGY:
Detects and automatically switches to the right charging mode of the connected digital device for full speed charging of up to 2.4 overall amps.
COMPACT POWERFUL CHARGER:
Via 2 ports, the half palm-sized mini Cube charger simultaneously delivers 12 watts of high-power to charge one tablet and one smart phone or two tablets (certain models), at top speed.
SAFETY & LOW HEAT PROTECTION: Multi-protect system ensures complete protection for you and your devices. The built-in heat sink prevents the charger from getting too hot while charging.
WELL-MADE TEXTURED SURFACE: Unique Surface Treatment provides a texture grip to minimize the risk of dropping the charger, and the little, colored specks in the color gives you an exclusive feel.